StarTech Dual Port 10G PCIe Network Adapter Card, Intel-X550AT, PCIe 3.0 x4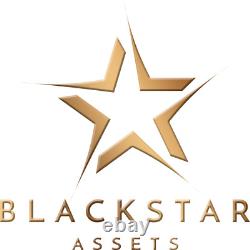 This ThunderboltT3 to 10GbE NIC lets you connect your Thunderbolt 3 enabled device to a 10 Gigabit Ethernet network. Reliable, high-performance and versatile multimode connectivity. This 10G network card utilizes the Intel® X550 chipset with Intel® Virtualization Technology for connectivity, delivering the power, performance and enhanced capabilities you need for dependable network connections. Install and assemble with ease.
Requiring only a Phillips type screwdriver, you can assemble this Thunderbolt 3 to 10GbE NIC chassis in minutes. It connects easily through a single Thunderbolt 3 port on your computer. The Thunderbolt 3 chassis not only pairs well with the 10GbE NIC -- the card can be swapped for other PCIe cards to help support other functionality and performance.
With the extra TB3 port and DP output built into the chassis, you will always have the ability to hook up extended displays to multitask effortlessly. PCI Express 3.0 x4. Number of Network (RJ-45) Ports. 2-Port PCIe 10GBase-T / NBASE-T Ethernet Network Card - with Intel X550 Chip.
Windows® 7, 8, 8.1, 10. Windows Server® 2008 R2, 2012, 2012 R2, 2016, 2019.
(Windows Drivers are supported in 64-bit only). X to 4.11 LTS Versions only.