Startech. Com Pex10gsfp Up To 10 Gbps Pcie Network Card Msa Compliant Sfp+ Slot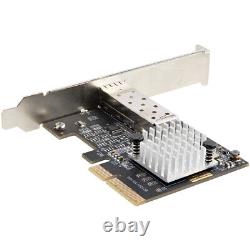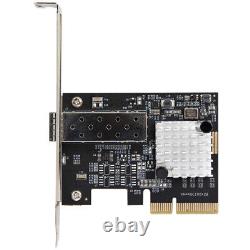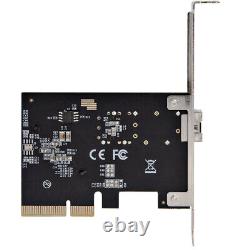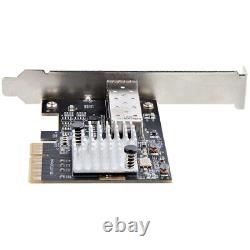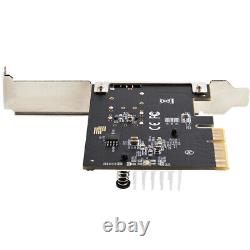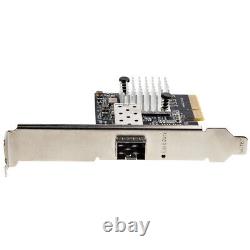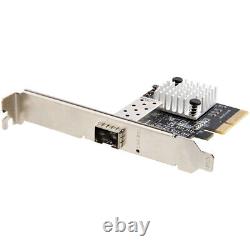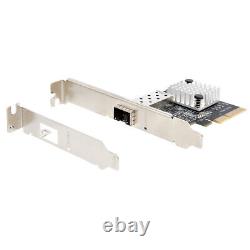 STARTECH website PEX10GSFP UP TO 10 GBPS PCIE NETWORK CARD MSA COMPLIANT SFP+ SLOT. StarTech website PEX10GSFP network card Internal Fiber 20000 Mbit/s. This fiber NIC offers data transfer rates of up to 10Gbps which improve speeds and reduces load times. Scalable network connectionFeaturing an open SFP+ slot, you have the flexibility to make changes as needed just by swapping the module in use, whether it is fiber, copper, or direct attach cables (DAC). The card complies with MSA, allowing use with modules from StarTech website or 3rd parties that support MSA.
Enhance your existing hardwareThe 10Gb network card easily connects via an available x4 PCI Express 3.0 expansion slot. It supports a wide variety of OSes including Windows, macOS, and Linux. The PEX10GSFP is backed for 2-years by StarTech website, including free lifetime 24/5 multi-lingual technical assistance. StarTech website 10G PCIe SFP+ Card - Single SFP+ Port Network Adapter - Open SFP+ for MSA-Compliant Modules/Direct-Attach Cables - 10 Gigabit Fiber PCIe NIC - PCI Express SFP+ Network Card (PEX10GSFP). Operating relative humidity (H-H): 20 - 80. Storage temperature (T-T): -20 - 60. Operating temperature (T-T): 5 - 50. Maximum data transfer rate: 20000. Networking standards: IEEE 802.1Q, IEEE 802.3ad, IEEE 802.3x. Master (outer) case length: 360. Quantity per master (outer) case: 20. Master (outer) case height: 230. Master (outer) case width: 300. Fiber mode structure: Multi-mode, Single-mode. Windows operating systems supported: Y. Mac operating systems supported: Y. Linux operating systems supported: Y.