StarTech 1-Port 10Gbps PCIe Network Adapter Card, PCIe Ethernet Card, NIC/LAN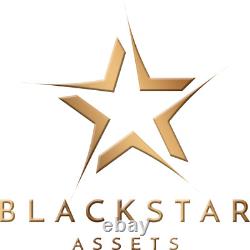 Install this single-port 10GbE PCI Express (PCIe) Network Interface Card (NIC) into a server or computer to enable faster network speeds and enhanced network functionality. This card supports six speeds: 10/5/2.5/1Gbps and 100/10Mbps. The variable speeds permit access to legacy hardware. Alternatively, the 10GBASE-T and NBASE-T capabilities ensure compatibility with the latest network switches and network access points manufactured by Cisco®; HPE®; and Aruba®. This PCIe network card provides access to increased bandwidth.
It reduces network slowdown/degradation when running data-intensive applications/processes such as FTPs, online storage/backup, and when streaming online content. NBASE-T technology maximizes the capability of Cat5e copper cabling over at distances of up to 100 meters. The Ethernet network card supports a 10 Gbps connection over copper using existing Cat6 (or better) copper cabling. The Network Interface Card connects via an available PCI Express x2 3.0/4.0 (or higher) expansion slot. This card is compatible with Windows, Windows Server, and Linux.
Take advantage of advanced features such as Audio-Video Bridging (AVB), VLAN tagging, 16 K jumbo frame, full-duplex, secure boot, and PXE. PCI Express 3.0 x2.
Number of Network (RJ-45) Ports.