DELL 2RGPF CHELSIO 4-PORT 10 GB-T QT T540-BT Network Adapter Card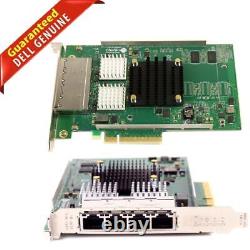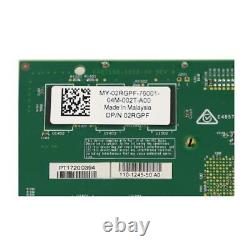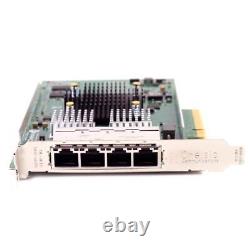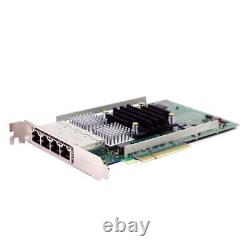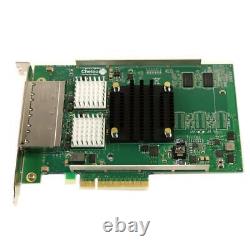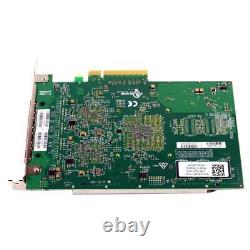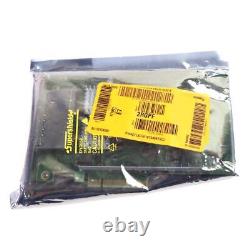 DELL 2RGPF CHELSIO 4-PORT 10 GB-T QT T540-BT Network Adapter Card. DELL 2RGPF CHELSIO 4-PORT 10GB-T QT T540-BT NETWORK ADAPTER CARD.
Brand: Dell Model: T540-BT Number of Ports: 4 Ports External Interfaces: RJ45 MPN: 2RGPF Max. Downstream Data Rate: 10 Gbps Maximum Data Rate: 10 Gbps Compatible Port: PCI Compatible Port/Slot: PCI Express x8 Network Ports: 10Gbase_T Form Factor: PCIe card UPC: 604467926882.
High-Speed Connectivity: The DELL 2RGPF Network Adapter Card offers four 10GB-T ports, enabling blazing-fast data transfer speeds of up to 10 gigabits per second (10Gbps). This allows for rapid data transmission and reduces network congestion. Versatile Compatibility: With its standard PCIe interface, the card is compatible with a wide range of servers and workstations, making it easy to integrate into your existing network infrastructure.
Reliable Performance: The CHELSIO T540-BT chipset ensures reliable and consistent performance, providing low-latency, high-bandwidth connectivity for demanding applications and workloads. Advanced Features: This network adapter card supports advanced features like VLAN tagging, Jumbo Frames, and TCP/IP offloading, enhancing network efficiency and reducing CPU utilization. Energy Efficient: The DELL 2RGPF Network Adapter Card is designed to optimize power consumption without compromising performance, helping to reduce operating costs and environmental impact.
Easy Deployment: The card comes with comprehensive driver support and includes user-friendly management tools, simplifying installation and configuration processes. Compatible with a wide range of DELL PowerEdge servers and workstations. DELL 2RGPF CHELSIO 4-PORT 10GB-T QT T540-BT Network Adapter Card. Upgrade your network infrastructure with the DELL 2RGPF CHELSIO 4-PORT 10GB-T QT T540-BT Network Adapter Card and experience high-speed connectivity, enhanced reliability, and improved network performance.
Streamline your data center operations and support bandwidth-intensive applications with ease. Order now and take your network to the next level! All items are Genuine OEM Products unless otherwise specified in the individual item listing.
With over 20 years of experience in the computer hardware industry, Refreshed Electronics has established itself among the top leading suppliers of New and Refurbished replacement and service parts. With over 2.5 million different parts in-house, we deliver hundreds of parts and components each day to resellers and users around the world.
Our technicians are factory trained on a wide range of laptops, desktops, servers, storage, and network equipment from brands such as Dell, HP, and Lenovo. We deliver original products at competitive prices.
Give Refreshed Electronics the opportunity to provide you with a positive experience with complete transparency. Showcase your items with Auctiva's.