Dell 20NJD MELLANOX CONNECTX 4LX 25GBE Dual Port SFP PCI-E X8 LP Adapter 020NJD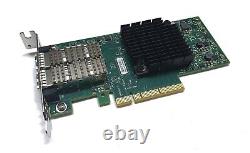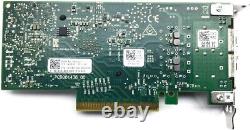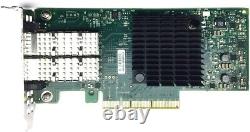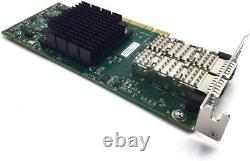 4LX 25GBE Dual Port SFP PCI-E X8 LP Adapter 020NJD. PCI Express x8 3.0 bus. Supports various hardware offloads including RoCE and SR-IOV.
Card only - drivers can be downloaded from the Dell or Mellanox web site. We have teamed up with yet another company that needs to free up some cash and unload these BRAND NEW DELL Network Interface Cards! Based on sales flow they will be releasing yet even more items for you at these very low prices. We are a FRACTION of that right now! Make us an offer on the whole LOT!
You never know what me might say! Mellanox ConnectX-4 Lx Dual Port 25GbE SFP28 Low Profile Gigabit Ethernet Network Interface Cards (NIC) deliver high bandwidth and industry leading connectivity for performance driven server and storage applications in Enterprise Data Centers, Web 2.0, High-Performance Computing, and Embedded environments. Mellanox Ethernet Adapters provide dedicated adapter resources that guarantee isolation and protection for virtual machines (VM) within the server. By enabling a single NIC to appear as multiple virtual NIC's Mellanox Ethernet Adapters give data center managers better server utilization for LAN and SAN unification while reducing capital expenditures, power and cable complexity. New large-scale cloud environments require the implementation of overlay network protocols to overcome the issues of security, isolation and VLAN limitations within the cloud.
Mellanox Ethernet Adapters bring a unique value to cloud providers by enabling them to reduce their CPU overhead and consequently reduce their OPEX and CAPEX by supporting more cloud tenants over the same infrastructure. Ideal for high-performance network applications.