CEACENT ANU28PE16 NVMe Adapter U. 2 to PCIE16 SSD Expansion Card SFF8639-SFF8643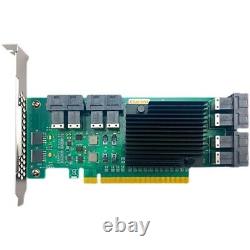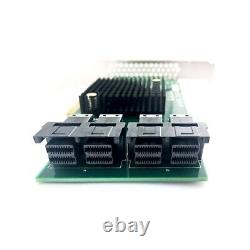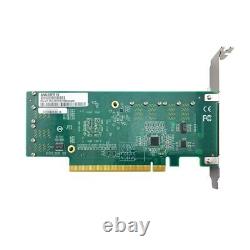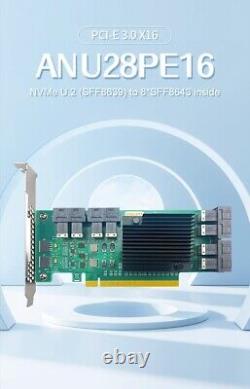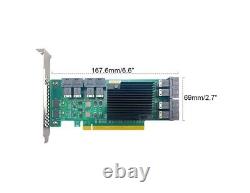 CEACENT ANU28PE16 NVMe Adapter NVMe Expansion Card U. 2 to PCIE16 SSD Expansion Card SFF8639-SFF8643 Specifications: - Brand: CEACENT - Model: ANU28PE16 - Main control chip: for Broadcom PLX8748 chip - Bus bandwidth: 128GB - Bus interface: PCl Express 3.0 X16; and compatible with PCl Express 2.0 and PCl Express 1.0 - Connector type: SFF8643 - Channels: 8 ports - LED indicator: with - With bracket: YES - Power protection: 5A - PCB version: REV:C - Certifications: FCC, CE and ROHS - Applicable areas: Devices with PCI Express 3.0 X16 - Working environment: 0°C to +55°C; Humidity 85% - Storage environment: -20°C to +65°C; Humidity 85% - Size: 167.6 x 69mm/6.6 x 2.7 - Accessory: 1 small bracket - Support all operating systems; compatible with mainstream U. 2 hard disks for Intel, Samsung, etc. Features: No need to set up motherboard splitting, as long as your motherboard has the corresponding PCIE slot Package Included: - 1 x Expansion Card with Bracket Note: - Cables and SSD are not included in the package.
Usually it costs about 30USD-50USD. If you receive the item that not satisfied or defective, please do not open case and kindly notify us within 30 days.